Gravity Operated Shutters - Free Shipping!
The MFS-40 Barometric Shutter is constructed using an extruded aluminum frame and counterbalanced fabricated aluminum blades featuring Celcon pivot pins for strength and non-binding nylon bushings for smooth eration. Shutters are undersized by 1/4" in both the width and height. Sizes listed are Width x Height with the largest single module size being 24" x 24", however, multiple modules can be assembled to form a larger overall bank size.
Items are manufactured to order and typically ship in two weeks.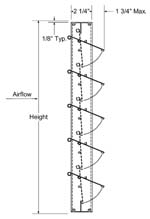 12" x 12" Down Air Flow
MFS40-12,12D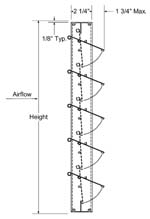 12" x 12" Horizontal Air Flow
MFS40-12,12H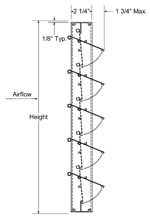 12" x 12" Up Air Flow
MFS40-12,12U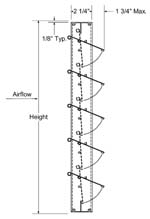 14" x 14" Down Air Flow
MFS40-14,14D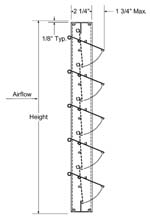 14" x 14" Horizontal Air Flow
MFS40-14,14H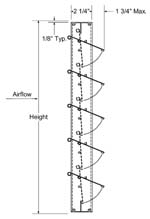 14" x 14" Up Air Flow
MFS40-14,14U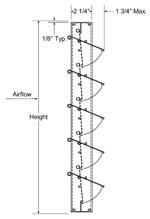 16" x 16" Down Air Flow
MFS40-16,16D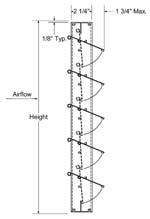 16" x 16" Horizontal Air Flow
MFS40-16,16H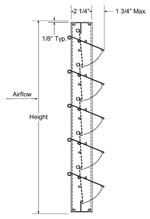 16" x 16" Up Air Flow
MFS40-16,16U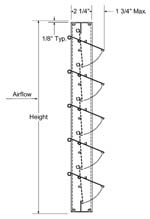 18" x 18" Down Air Flow
MFS40-18,18D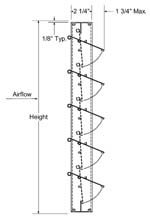 18" x 18" Horizontal Air Flow
MFS40-18,18H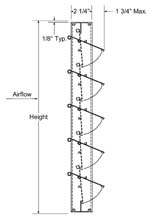 18" x 18" Up Air Flow
MFS40-18,18U
20" x 20" Down Air Flow
MFS40-20,20D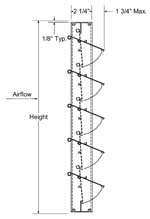 20" x 20" Horizontal Air Flow
MFS40-20,20H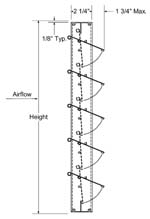 20" x 20" Up Air Flow
MFS40-20,20U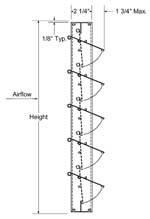 22" x 22" Down Air Flow
MFS40-22,22D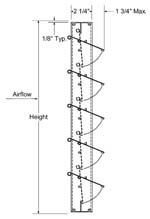 22" x 22" Horizontal Air Flow
MFS40-22,22H
22" x 22" Up Air Flow
MFS40-22,22U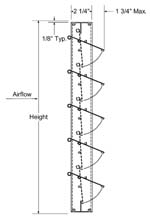 24" x 24" Down Air Flow
MFS40-24,24D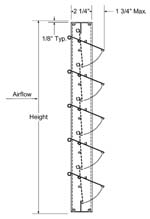 24" x 24" Horizontal Air Flow
MFS40-24,24H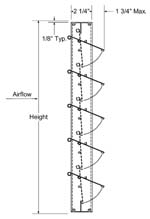 24" x 24" Up Air Flow
MFS40-24,24U